What is a Prayer Walk?  It is a short path underneath the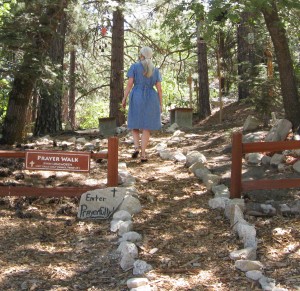 shade of trees with nine stations for you to stop, read your Bible, and pray.
Take some time away from the concerns of the worlds and spend some time with God. You can find the Prayer Walk at the entrance to the church property from School Road.  Park in front of the brown storage containers and walk up to the entrance up the hill to the left.