Our Memorial Garden is located on the North side of the sanctuary and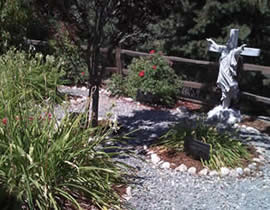 is a quiet place to remember those who have run the race of life and gone to be with the Lord. Plaques are placed around the garden in honor and memory of loved ones.  The Memorial Garden had been a place of hope and comfort for many of our members, friends, and visitors to our church.
We have also have a Columbarium located on the outside wall of the church at the end of the Memorial Garden.  A columbarium is a place where the ashes of a loved one can be placed after they have died. Niches are available to Mt. Calvary's members and their families.  See the church office for pricing, guidelines, and to reserve a niche in the columbarium.
In today's modern world, Mt. Calvary strives to remember those who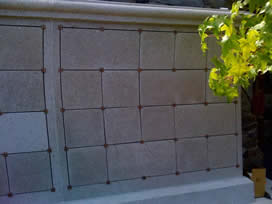 have passed on and we look forward to the hope of our resurrection.