We want to invite you to join us for worship and any of the activities you'll find here.  If you don't have a spiritual home, please consider Mt. Calvary to be your home!
We are a member of the Lutheran Church – Missouri Synod.  We are Christians of many backgrounds who join together to worship our Lord and Savior, Jesus Christ. We love God, love others, and  serve the world.
Our Sunday times of worship are Informal Traditional Worship at 8 AM, Praise and Worship at 9:30 AM, and Traditional Worship at 11 AM in our church Sanctuary.  Traditional Worship includes traditional hymns, liturgy and organ accompaniment.  Our Informal Traditional Worship is a simpler style and includes songs selected by the congregation each week.  Praise and Worship includes music lead by our Praise Team in a more contemporary style.
If you have an infant or toddler who needs care during the 9:30 AM service, we invite you to check out our nursery class located in Mrs. Janet's classroom in the school building. The nursery is for children from 0-2.
Sunday School is held at 9:30 AM during the Praise and Worship Service.   Preschool children age 3 up to Kindergarten stay in Mrs. Kim's room after a short opening with Pastor Buecheler. 1st and 2nd graders open in Mrs. Kim's room and move upstairs to Mrs. Renee's room for their Sunday School class. Extreme Faith children 3rd to 6th grade, start in the Sanctuary in the front left pew for our opening songs, then go across the parking lot to the Ministry Center for their class.  Children's Church is held at 11 AM during the traditional service for children 0 – 7 years old.  It meets in Mrs. Janet's Room.
Growth Groups are Bible Classes where you can study God's Word and meet others. Growth groups meet on Sundays after each service; 9:30 AM in the Martin Luther (Fireside) Room, 10:45 AM in Mrs. Janet's Room. We also have growth groups in the middle of the week on Tuesdays and Wednesdays.
Every Wednesday during the school year we have Family Faith Night with activities for every age.  Growth Groups meet 4:15 PM in the back of the Sanctuary and 6 PM in the Martin Luther Room.  A Pit Stop Dinner is served at 5:30 PM in the Ministry Center.  At 6 PM we have an Awana program for children up to 6th grade that begins and ends in the Ministry Center.  7th and 8th graders meet in the Sanctuary for Faith Inkubators and High School meets in the Youth Room.
We have two schools, a preschool and daycare in Running Springs, and an early education center with school for toddlers to 1st grade on our church campus.
We are located behind Rim High School.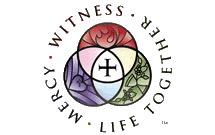 If you have any questions, you may contact the church office at 909-337-1412.  Office hours are M-F, 9:30 AM to 4 PM.