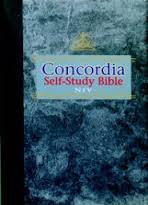 The Concordia Self-Study Bible (CSSB) provides the older version of the NIV Bible (1984) translation with Zondervan's NIV Study Bible notes, modified by Lutheran Bible scholars.
• introductions and outlines of each book;
• NIV concordance for quick identification and location of important words;
• center-column cross-reference system containing 85,000 entries which lists interrelate themes, concepts and words from the Old and New Testaments;
• full-color maps of the Holy Land, timelines and charts that offer an informative overview of biblical history;
• words of Christ in red.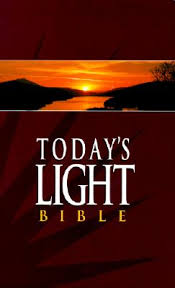 The Today's Light Bible helps individuals and groups read and study the entire NIV Bible in just two years, breaking the readings down into manageable daily portions that can be completed in just 15 minutes or less. Brief devotions based on the text help readers understand and apply that day's Scripture selection to their lives.
The Today's Light Bible provides the older version of the NIV Bible (1984) translation.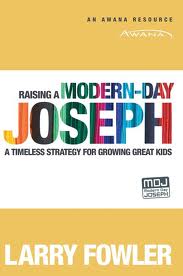 Two clear models of children leaving home are given in the Bible – Joseph the son of Jacob and the Prodigal Son. One had been instructed about respect, wisdom and perspective and the other had not heeded his wise Father's gentle instruction. These are two real options for children, and parents need to start spiritual instruction on these and other topics when their children are young to make sure they have what it takes when that child does leave home.
Joseph, through trials not of his making, brought great honor and fame to his family's name while the prodigal son (even though eventually reconciled), through his own choices, only dishonored his Father's name during his time in the far-off city. Children are precious, and should be given every instruction to make sure that, when they are tested by the world (as they most certainly will be), they will be able to withstand whatever is thrown at them by applying simple, scriptural truths that they know to be true.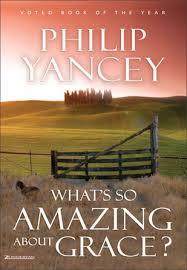 Grace is the church's great distinctive. It's the one thing the world cannot duplicate, and the one thing it craves above all else for only grace can bring hope and transformation to a jaded world.
In What's So Amazing About Grace?, award-winning author Philip Yancey explores grace at street level. What is grace? If grace is God's love for the undeserving, then what does it look like in action? If Christians are its sole dispensers, how are we doing at lavishing grace on a world that knows far more of cruelty and unforgiveness than it does of mercy? In his most personal and provocative book ever, Yancey offers compelling, true portraits of grace's life-changing power. He searches for its presence in his own life and in the church. He challenges us to become living answers to a world that desperately wants to know What's So Amazing About Grace?
Winner of the Gold Medallion Book Award, the Christian Book of the Year Award, and the Retailers Choice Award.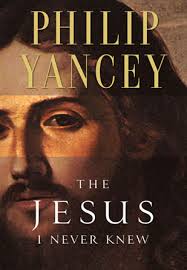 How does the Jesus of the New Testament compare to the "new, rediscovered" Jesus—or even the Jesus we think we know so well? Thousands of books have been written about Jesus, and yet still he remains an elusive historical figure.
For several years I taught a class on Jesus that relied on movie depictions of his life.  Out of that class came this book, for teaching it gave me a new and different perspective on his work—his teachings, his miracles, his death and resurrection—and ultimately, who he was and why he came.  In this book I emphasize the relational and personal rather than the scholarly.  Who was this man Jesus?  What was he like?  No one who meets Jesus ever stays the same.
In The Life You've Always Wanted John Ortberg taught us how simple spiritual disciplines can help us move beyond superficial Christianity to a life of dedicated discipleship. Now, with the Life You've Always Wanted Participant's Guide, which can be used with or without the excellent Video/DVD Curriculum, he has provided a resource that will help us embark on the road of discipleship together. The Participant's Guide is filled with intriguing insights, provocative questions and practical applications that will challenge our communities to set superficial Christianity aside so that we can live the life of dedicated disciples.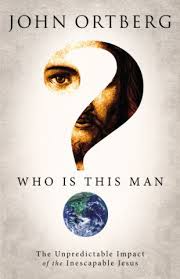 As Jesus walked the road to the cross, it seemed his influence on the world had ended. On the contrary, it had just begun! Ortberg explains how Christ's actions, statements, and legacy dramatically affected the world—revolutionizing art, science, government, medicine, and education. Learn how you can follow in Jesus' footsteps today. 208 pages, hardcover from Zondervan.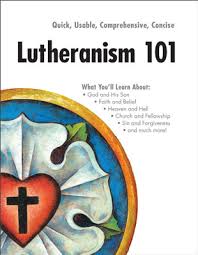 Lutheranism 101 examines Lutheran beliefs and heritage in a fresh way. If you are a lifelong Lutheran searching for more information or new to Lutheranism looking to understand what we believe, this book will be your guide. It is written in an easy-to-read conversational style with short articles, side-bar features, and some humor. Lutheranism 101 helps create a solid foundation of reference upon which a lifetime of sound teaching can be built.
What you'll learn about:
God and His Son
Church and Fellowship
Sin and Forgiveness
Heaven and Hell
Faith and Belief
And Much more!
W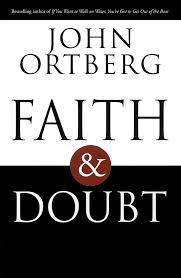 e all have doubts, even if we don't want people to know about them. It can be difficult to reconcile the evil we see in the world with a truly loving God. In "Faith & Doubt" author and pastor John Ortberg explores his own doubts and the observations of philosophers and theologians to discover when doubt becomes an obstacle to faith, and when it helps you grow. See how questions and uncertainty can lead you to deeper trust in Jesus.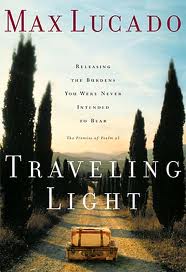 Weary travelers. You've seen them — everything they own crammed into their luggage. Staggering through terminals and hotel lobbies with overstuffed suitcases, trunks, duffels, and backpacks.
Backs ache. Feet burn. Eyelids droop.
We've all seen people like that.
At times, we are people like that — if not with our physical luggage, then at least with our spiritual load.
We all lug loads we were never intended to carry. Fear. Worry. Discontent. No wonder we get so weary. We're worn out from carrying that excess baggage. Wouldn't it be nice to lose some of those bags?
That's the invitation of Max Lucado. With the Twenty-third Psalm as our guide, let's release some of the burdens we were never intended to bear.
Using these verses as a guide, Max Lucado walks us through a helpful inventory of our burdens. May God use this Psalm to remind you to release the burdens you were never meant to bear.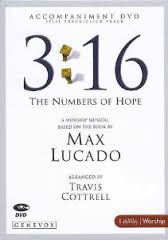 If 9/11 invokes feelings of terror, then 3:16 are the numbers of hope! Best-selling author Lucado leads you through a word-by-word study of John 3:16: "For God so loved the world, that he gave his only son. . . ." It's the passage that he calls the "Hope diamond" of Scripture. Features an excerpt from his book Fearless. 240 pages, softcover from Nelson.
On Pentecost, the Spi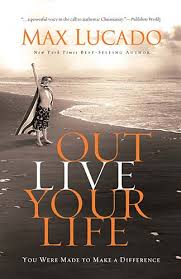 rit came down and ignited the hearts and minds of believers to preach the gospel and live out justice for the forgotten. Max Lucado wonders, Might it happen again? Does God still free hearts, minds and bodies from the ravages of sin and poverty? The answer is yes! He does it through you, and in Outlive Your Life he challenges you to make a difference that will last beyond your time on earth. Take a stand for children, widows, and families who only need an opportunity to live.
One hundred percent of the author royalties from Outlive Your Life products will benefit children and families through World Vision and other ministries of faith-based compassion.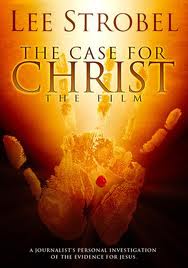 In "The Case for Christ: A Journalist's Personal Investigation of the Evidence for Jesus", Lee Strobel takes his readers on a search to examine the claims of Christianity; specifically, he researches the historicity of the New Testament accounts, the claims of Jesus that he is the promised messiah, and the truth about the accounts of resurrection. Strobel interviews scholars across the United States about these topics and recounts his conversations with these men.
Strobel was an atheist at one time in his life. After the conversion of his wife, he eventually began investigating the claims of Christianity on his own. Using his journalistic background as a legal editor, he considered the weight of the evidence that the New Testament accounts of Jesus' life are reliable. Consequently, he had to come to a decision about the claim that Jesus is God in flesh, the promised messiah, and came back to life three days after being killed.
This book is not an account of Strobel's actual personal journey. He has in a sense retraced his steps, and interviews experts in the field about many of the major questions that he wrestled with in his investigation. This book reads as a long conversation between Strobel and each of the people he interviewed.
Strobel's accounts are very comprehensive. He goes into great detail about each of the questions he raised, follows the necessary questioning paths, and demonstrates that he was not afraid to ask challenging questions to find the truth. However, no single text will ask every question and scrutinize every detail. If you read this book with a specific axe to grind, you may feel confirmed in your suspicion that he did not ask the right questions. Yet, I hope readers will catch the fact that this is not what he was trying to do.
The strongest aspect of Strobel's investigation is that is that he applies an appropriate amount of scrutiny to the evidence we have about the Gospel accounts and Jesus. He has replicated the level of scrutiny that we would find in a courtroom if the evidence was presented and cross examined. Most importantly, he decides to make the reasonable decision that the evidence makes a strong case that the accounts are reliable.
Once he was faced with the conclusion that the accounts are likely to be reliable, Strobel knew he needed to make a decision about who Jesus is. Even with the weight of all the evidence, a faith decision is still needed to accept that Jesus is God as he claims. As Strobel states,
"After a personal investigation that spanned more than six hundred days and countless hours, my own verdict in the case for Christ was clear. However, as I sat at my desk, I realized that I needed more than an intellectual decision."
He finally comes to the decision that:
"Yes, I had to take a step of faith, as we do in every decision we make in life. But here's the crucial distinction: I was no longer trying to swim upstream against the strong current of evidence; instead I was choosing to go in the same direction that the torrent of facts was flowing."
I recommend this book for anyone who is willing to have their beliefs challenged. Readers who are not Christians will be faced with many truth claims, but many will appreciate the amount of the energy Strobel used to ask so many relevant questions. Christians will be challenged to take a deeper look at the reasons for their beliefs. The weight of the evidence presented demands that the reader make a decision; Strobel walks his readers through this process with the care and honesty that would they would appreciate.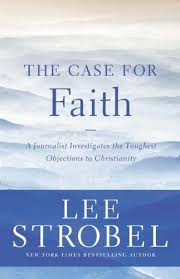 Why does God permit evil? Why do some prayers go unanswered? Why has God allowed the church to engage in brutality and hypocrisy? Tough questions demand convincing answers. Join journalist Strobel as he once again journeys across the country challenging philosophers, theologians, and ordinary believers to defend their faith. The evidence he uncovers may surprise you! 320 pages, softcover from Zondervan.