What is Awana?   
Bible-centered youth program for three-year-olds through sixth grade.
Reaching boys & girls with the Gospel of Christ & training them to serve Him.
Age level clubs meet from 6:00-7:30pm each Wednesday, August to May.

Cubbies – Preschool ages 3 to 5.  Introduces children to God and the Bible with puppets, games and crafts.

Sparks – Kindergarten to 2nd grade.  Learn the books of the Bible with Bible stories, high energy game circle and AWANA books that help children learn and memorize scripture.

Truth N Training – 3rd & 4th grade/5th & 6th grade.  Children take faith to a deeper level by Bible memory, service projects, study and sharing their faith.  TNT children earn badges by completing their AWANA books and have wild fun at the game circle.
Awana is fun!
Fun gets them there and it's what keeps them coming back. While they're having fun, they're learning and growing.
Jam-packed with life-changing experiences.
Trained leaders with a love for the Lord and a desire to help young people.
Help kids memorize and understand verses from the Bible.
Fun theme nights on the 2nd Wednesday of every month
Awana teaches kids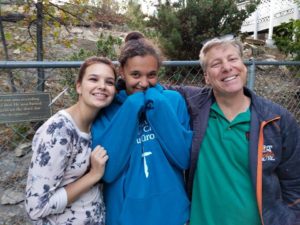 That God is real.
That God loves them.
That God showed that love through Jesus.
How God can help them in their daily lives.
How to honor God.
FUN in sportsmanship.
Leadership by example.
The good news of the Gospel.
Yearly cost: $40 for books, uniforms, and materials (scholarships available).  $30 if you already have a current uniform for club.
For more information or to join Awana:
Contact Tracy Taylor, Children's Ministry Director   tracyt@mclutheran.com